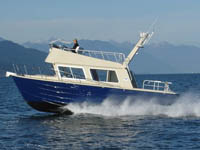 1. Conglin Group Corp Co., Ltd.
Base on the aluminum production and machine advantage, the company cooperates with a Finland company to produce various kind of aluminum working boats and barges. These boats and barges are widely used in the exploitation of oil and gas, cleaning of contamination, fire fighting on the sea and other military field. It has the advantages of complete design, multifunction, solid construction, high speed, nice shape, high anti corrosion property, light weight and boat rear or outboard engine drive etc. The company is capable of producing the boats per the classification society defined by the customer.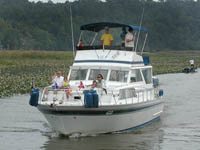 2. Quest Craft Co.,Ltd.
The trailer is designed and built out of Aluminium to make towing by the standard family car a breeze, a great all round boat for the family or serious boater. The company built the boats with all the safety features to give you and your family a safe and enjoyable day out on the water. Along with rocket launchers for fishing rod storage and built in bait cutting board and tackle area and deluxe seats makes this a great all rounder for all occasions so make sure you check this one out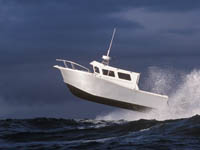 3. DE Maritime
The company produces a range of high-performance inflatable boats with aluminium floors. These attractive designs all come in a V-hull configuration for superior performance in all conditions. These lightweight inflatable boats are easy to transport in the heavy-duty carry bag included. Multiple, independent, air chambers and heavy duty 1100 denier PVC fabric make for a very safe design, and the reinforced transom allows the stable and secure mounting of a variety of outboard engines.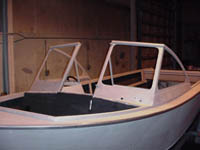 4. Alumcraft Boat Co.
The company produces great aluminum boats since 1946. Comfortable, lots of room and easy to fish out of—the moment you step into this boat, you feel at home. And when it's time to go, throttle her up and hold on. The lighter boat weight means it burns less fuel—on the water and on the road. The large casting decks, front and rear aerated live wells and tons of under deck storage make this southern belle some- thing to be proud of.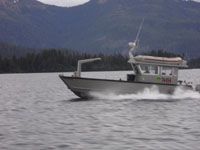 5. Alumaweld Boats, Inc
Alumaweld Boats is the provider for premium welded aluminum fishing boats in North America. Based in White City, Oregon, Alumaweld has dealers all of over the country, including Washington, Oregon, California, Idaho, Montana, Minnesota, Michigan and Alaska. Alumaweld sets itself apart from it competitors through sophisticated engineering; resulting in better running performance, consistency, strength, and comfort. Proper engineering assures that you'll have plenty of legroom and walk-thru space, generous freeboard for seaworthiness, and an unobstructed view of the water for safe running.