Boat Manufacturers around the world face many unique challenges, even for those with the mightiest of outdoor spirits. The many rivers, the variety of fishing, and the recreation that are available require the most from boat owners and their boats.
Inboard jet boats feature GM V8 Vortec power from Marine Power coupled to the American Turbine, Hamilton or Kodiak jet pump of your choice. Get to your secret destination with head turning good looks and a comfortable ride from the proven 14 degree hull.
For those that prefer stern drive power, the series is also available with a variety of MerCruiser stern drive engines and a wave cutting 18 degree hull for maximum comfort.
Boats demonstrate the experience and reputation of skilled craftsmen with decades of boat building expertise. With fresh looks and cutting-edge hull designs, Boats are as distinctive as the mighty river herself. And because peace of mind on your boating excursions is our priority, hulls are designed for unparalleled safety, performance, and durability.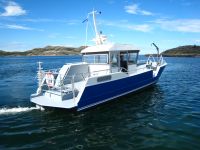 Norway Manufacturers and Suppliers
Dolvik Boat builders
Dolvik Boat builders AS was founded in 1990 and is today one of Western Europe's leading boat building companies for handcrafted mahogany runabouts, yachts and superyacht tenders. Each Dolvik is a one-off, designed and build to customer specification. Our business is to design and build the wooden boat for your life. Dolvik has become Norway's leading wooden runabout and classics builder using state-of-the-art construction techniques.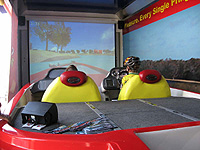 German Boat Manufacturer
Hans Barro Aluminium
Manufacturer of work, patrol and control boats for rescue organizations, firefighters, divers and other commercial users. Rugged fishing and rowing boats for leisure. All boats individually constructed of high-grade marine aluminum, unsinkable and maintenance-free. Each boat motorized and equipped according to customers demands. BARRO boats for heavy duty, durable and robust.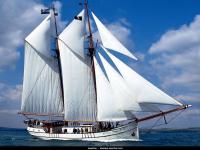 South African Boat Manufacturer
Agro boats
Agro boats is confident in building the ultimate in production and custom-made catamaran yachts up to 90 ft and is very familiar with all the latest Fiberglass and Composite Technology and Pre-Preg material, building yachts in accordance to the highest international standards and techniques, with the ability to also handle the finest in hand crafted wooden interior work and fit outs.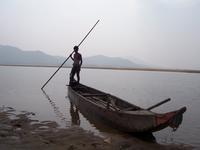 Indian Boat Manufacturer
Samudra Shipyard (P) Ltd
Samudra is the largest supplier to water sport, tourism and fishing industry, in this part of the country. Samudra Shipyard (P) Ltd., is primarily an ISO certified boat builder in India, which designs, manufacture, supply and service FRP boats up to 27 M length, for fishing/work/ tourism/patrol. Samudra's main motto is customers satisfaction.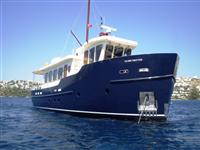 Taiwan Manufacturers and Suppliers

1. Aropec Sports Corp.
Aropec Sports Corp. is a leading and professional manufacturer Boats. Being one of the leading manufacturers and exporters of neoprene products in Taiwan presently, we develop and manufacture water sports products for many famous brand in the industry through OEM and ODM services.

2. Hunter Hawk Industrial Corp.
Hunter Hawk Industrial Corp. has taken the lead in Taiwan for Boats. Today, Hunter Hawk continues to add value to our customers by providing nnovative solutions to serve their new needs in merging market places and cope with today's chan geable market demands.

3. Ya Chang Industrial Co.
Founded in 1987, Ya Chang Industrial Co., Ltd. Manufactures Boats. Ya Chang strives for conformity and perfection, as well as faith, honesty, responsibility, high quality, customers' satisfaction and a long term business.

4. ARKNAV International Inc.
ARKNAV International Corp. is a global leading manufacturer of Boats. ARKNAV has dedicated Research and Development team over 20 years of experience in design, prototyping, integration and testing of high quality innovative products for the domestic and international markets.