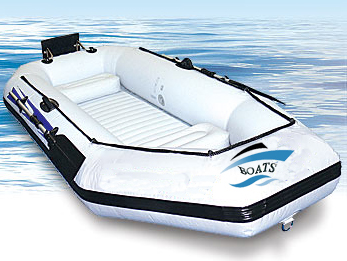 1. Gemini Inflatables

INFLATABLE BOAT
Gemini Inflatables manufactures the finest full inflatable boats. They also manufactures rigid inflatable RIB boats, tenders, SOLAS inflatables, rescue Inflatables, military Inflatables, dive RIBs, racing RIBs and commercial RIBs. Founded in 1979 Gemini manufactures boats from 2.6m to 9m and is in the process of implementing ISO 9001 certification. Every inflatable is hand made.the main motive of Gemini Inflatables is customer satisfaction.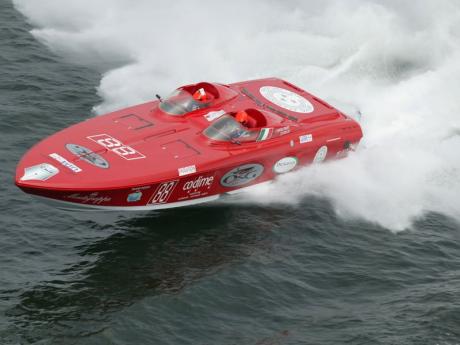 2. Kennedy Shipwrights PTY

POWER BOAT
The Terrara 18 launch has been developed to create an appealing and practical launch to provide simple boating pleasure. The launch features a large cockpit, which comfortably seats six adults. The cabin is accessed through a lockable door in the main bulkhead and provides valuable storage space with a full length vee berth arrangement. The cabin also provides privacy for an optional head. The cabin and the focsle deck also provides added protection in choppy conditions. The Terrara 18 is powered by an inboard diesel at comfortable displacement speeds. The boat can be easily launched and retrieved from a trailer or is suitable for mooring, all combining to create a versatile, appealing, economical and seaworthy launch.
3. Quintrex

OPEN BOAT
Quintrex 'tinnies' are an Australian icon. Durable, versatile and built to last years of fun and enjoyment, they are a quintessential part of boating, since most of us have owned one or know someone who has one. This single piece extrusion is designed with a small exterior keel for structural strength and durability. A unique feature in the open boat range (3.5 metres upwards). It helps with tracking, provides protection when on the trailer and against debris in the water or when parking on the beach. It also provides a keel-effect when at rest in cross-wind / current situations.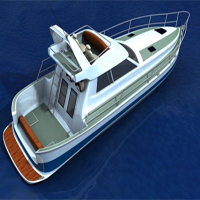 4. Riviera Group

MOTOR BOAT
A huge, push-button electric sunroof slides open to bring the outdoors inside, adding to the light, airy feeling of the spacious interior. In open mode, space flows freely between cockpit and saloon. The galley features quality appliances throughout, including a three-element induction cooktop, two drawer fridges and two drawer freezers, and a liquor cabinet next to an ice maker. Audio-visual entertainment comprises an electric-lift 40" LCD TV integrated with a Bose AM/FM stereo, DVD player, sub-woofer and five speakers to the saloon. Air-conditioning is standard to the saloon and galley areas.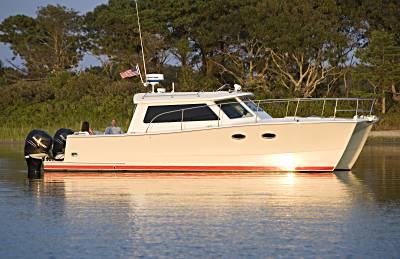 5. AussieCat Australia Pty Ltd

POWER CAT
It has a generous cab forward for storage and sleeping and a recessed storage box in the portside hull allowing for a toilet to be added. A unique feature to this model is the special spray rail joining both hulls forward to trap any water rushing up from the tunnel as the bow rides down the swell and easily up over the nest. Fully loaded with fuel and 2 people, the twin 90 Etech's on the demo boat delivered a 35 knot top speed at the desired max rpm of 5200.